OUR MISSION IS TO RECOGNISE AND SUPER CONNECT THE WORLD'S BEST TECH FOR GOOD STARTUPS AND SCALEUPS
Empact Ventures and Hays have been working together since 2018
The focus of our work has been to connect tech startups and scale-ups together with corporates, SMEs, funders and the public sector to explore collaborations
We've co-designed 16 physical events in 9 cities and towns across the UK and 3 major virtual events
In January 2020, we co-designed the Hays Tech Startup report featuring Starling Bank, Cudo Ventures and Checkout.com as case studies
In September 2020, we co-founded and co-designed the Super Connect for Good Competition with Hays across the UK and Ireland. Later expanding into Europe in 2022
In March 2022 and 2023, we co-designed the Tech for Good report profiling the Top 100 Innovation Finalists from our 2022 and 2021 competition.
In 2023, we will launch the Super Connect for Good 2023 Global Competition covering the UK, Ireland, Europe, Australia and New Zealand and new for 2023 Asia.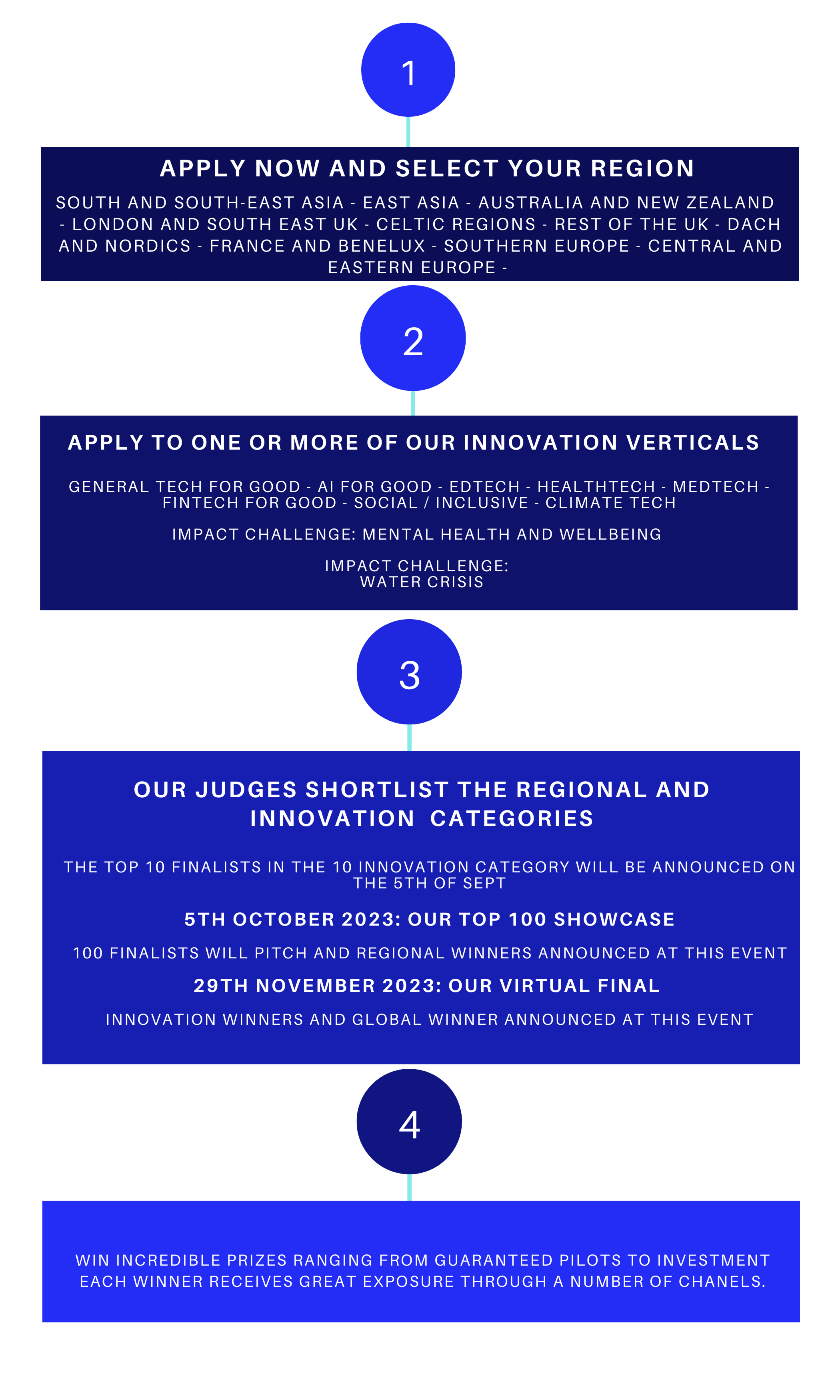 Empact Ventures are global super connectors who co-design initiatives, scout for world-class innovation for larger organisations and funders and open the right doors at the right time for tech startups and scale-ups.
Hays is a leading global professional recruiting group, the experts at recruiting qualified, professional and skilled people worldwide, being the market leader in the UK and Asia Pacific and one of the market leaders in Continental Europe and Latin America.
Our 2023 Prizes are worth €200,000
For privacy reasons YouTube needs your permission to be loaded. For more details, please see our
Privacy Policy
.
I Accept
Tech for Good Criteria
Tech for Good is a responsible approach to technology to address social, environmental and economic challenges. In this context, technology is built in a collaborative, user-led way and implemented with ethical consideration to ensure the rights of the people are respected.
Your company must demonstrate that you have created or aim to create a social impact and/or are enhancing people's lives through technology. This can be in any area, including but not limited to education, healthcare, local communities, public sector services, the environment, or others.
Stage of Company for Regional & Innovation Judging
If you'd like to compete to be a Regional Winner, or an Innovation Vertical Winner, you must be able to categorise yourself in one of the following stages of maturity
Pre-Seed Startups we'd expect you to have a working prototype, little to no funding, traction or exposure; initial seed capital between

0 – £/€75,000

Tech Startup (Seed Stage) with a working Minimum Viable Product (MVP) or beta version, the initial founding team with initial seed capital between £/€75,000 – £/€1m and ideally though not essential some traction or initial revenue
Tech Scale-up (Series A) – with a scalable product, solid team with Series A funding between £/€1m – £/€10m with a growing user base traction and solid revenue
Tech Scale-up (Series B) – with a scalable product, solid team with Series A funding between £/€10m – £/€50m with a growing user base traction and solid revenue
Geographically Based
Your company must be based in one of our 10 regions set out in the above tab and on your application form you should select the region of your legally registered office, not where you as the applicant is based
Innovation Verticals
Your company may apply to one or more of the Innovation verticals set out in the above tab.
Additional Rules not mentioned above
All applicants will strictly observe the rules and terms
Entrants must not enter work that has been banned by any regulatory bodies in any country
All applications must be in English
If you do not complete all questions, we cannot guarantee your applications will be selected for our judging process
Please answer all questions accurately as a true reflection of your business and please note that we conduct a strict due diligence process to ensure this is correct
Should your company wish to withdraw its application, this must be done by 1st August 2023
If you have any more questions, please email jemma@empact-ventures.com and see full terms and conditions HERE
Tech Startups and Scale-ups based in the following 10 Regions are eligible to apply to the competition
France and BeNeLux: Luxembourg, the Netherlands, Belgium
Southern Europe: Albania, Andorra, Bosnia & Herzegovina, Croatia, Gibraltar, Greece, Italy, Malta, Montenegro, Portugal, San Marino, Serbia, Slovenia, Spain
Central and Eastern Europe: Belarus, Bulgaria, Czech Republic, Hungary, Poland, Republic of Moldova, Romania, Slovakia and Ukraine
DACH & Nordics: Denmark, Estonia, Faroe Islands, Finland, Iceland, Latvia, Lithuania, Norway, Sweden, Austria, Germany, Lichtenstein, Monaco, Switzerland
Celtic Regions: Northern Ireland, Republic of Ireland, Wales and Scotland
England – South West, Midlands, East, North West, North East
England – London and South East
Australia and New Zealand
South and South-East Asia: India, Indonesia, Pakistan, Bangladesh, Philippines, Vietnam, Thailand, Myanmar, Malaysia, Nepal, Srii Lanka, Cambodia, Laos, Singapore, Timor-Leste, Bhutan, Maldives and Brunei
East Asia: China, Japan, Hong Kong SAR, South Korea and Mongolia
Your company may apply to one or more of the Innovation Verticals
General Tech for Good

AI for Good

MedTech

HealthTech

FinTech for Good

EdTech

ClimateTech

New for 2023: Tech for Diversity and Inclusion Tech For Good: diversity, inclusion, community-focus, racial, gender, and sexual discrimination.

Impact Challenge: This will welcome applicants to outline how their innovations can be adapted to support crises around the globe: This year's focus is Water Crisis

Impact Challenge: Mental Health and Wellbeing Challenge recognising individuals or companies that use tech to create, adapt or that already supports mental health and wellbeing
If you have any more questions, please email jemma@empact-ventures.com
Super Connect for Good 2023 Competition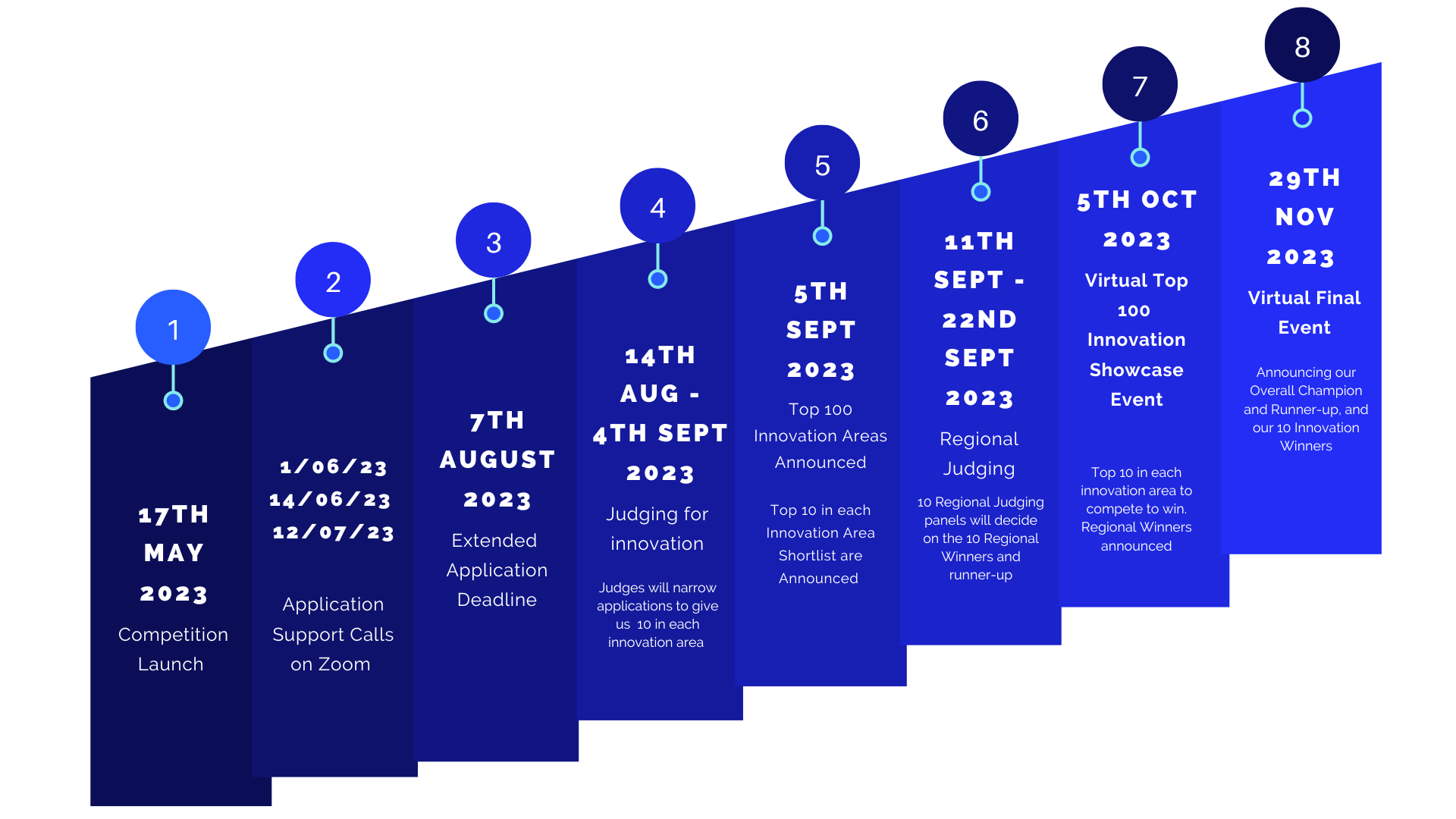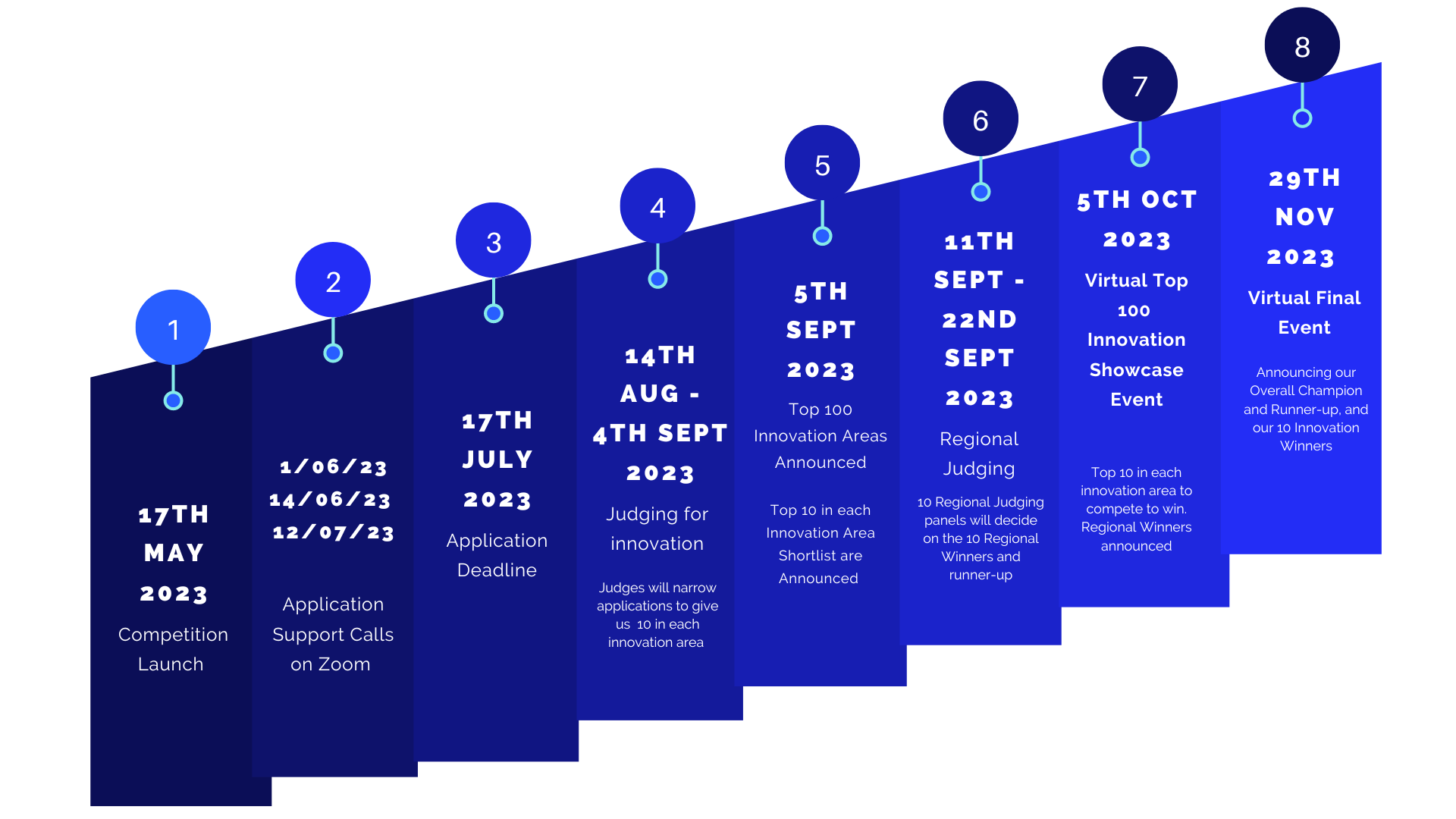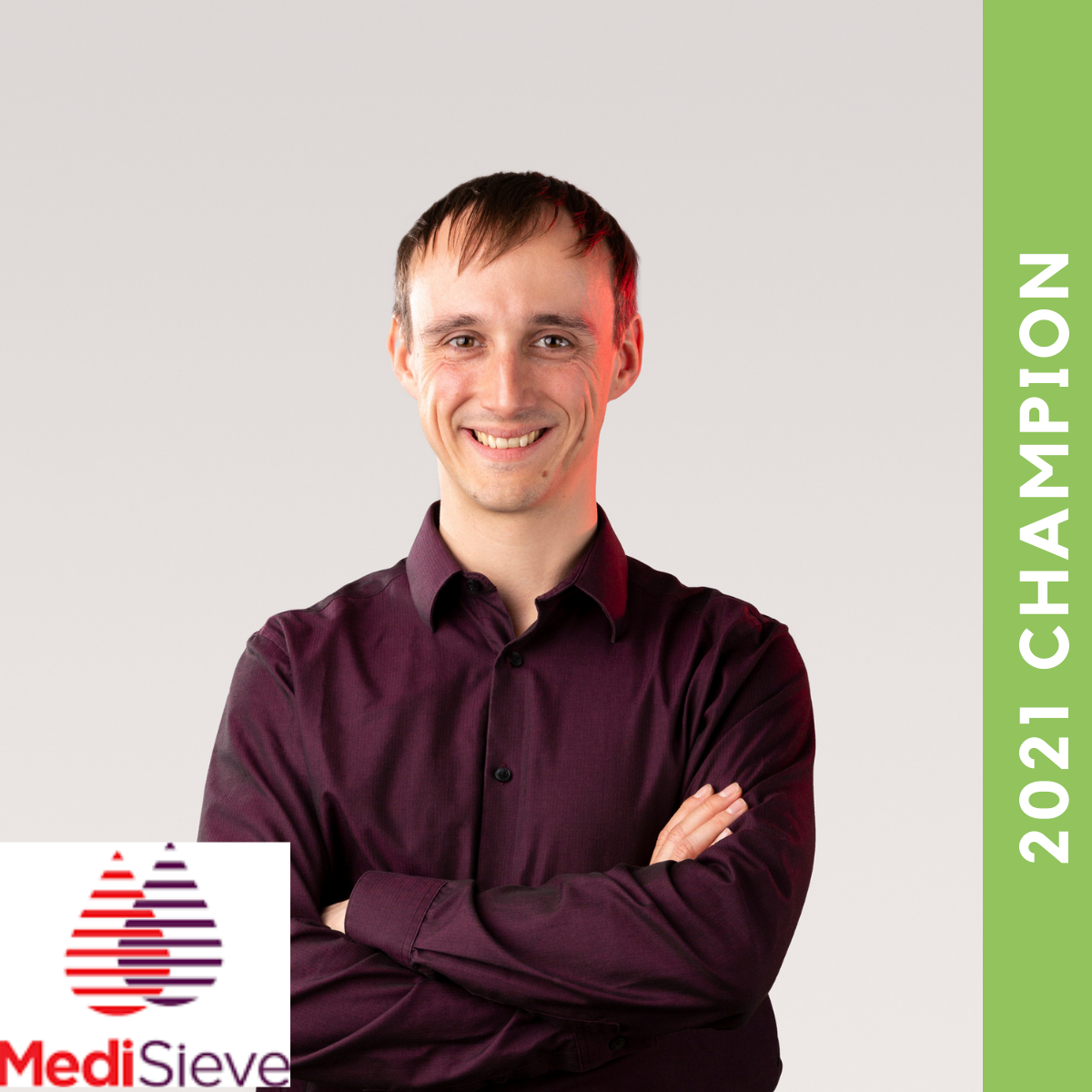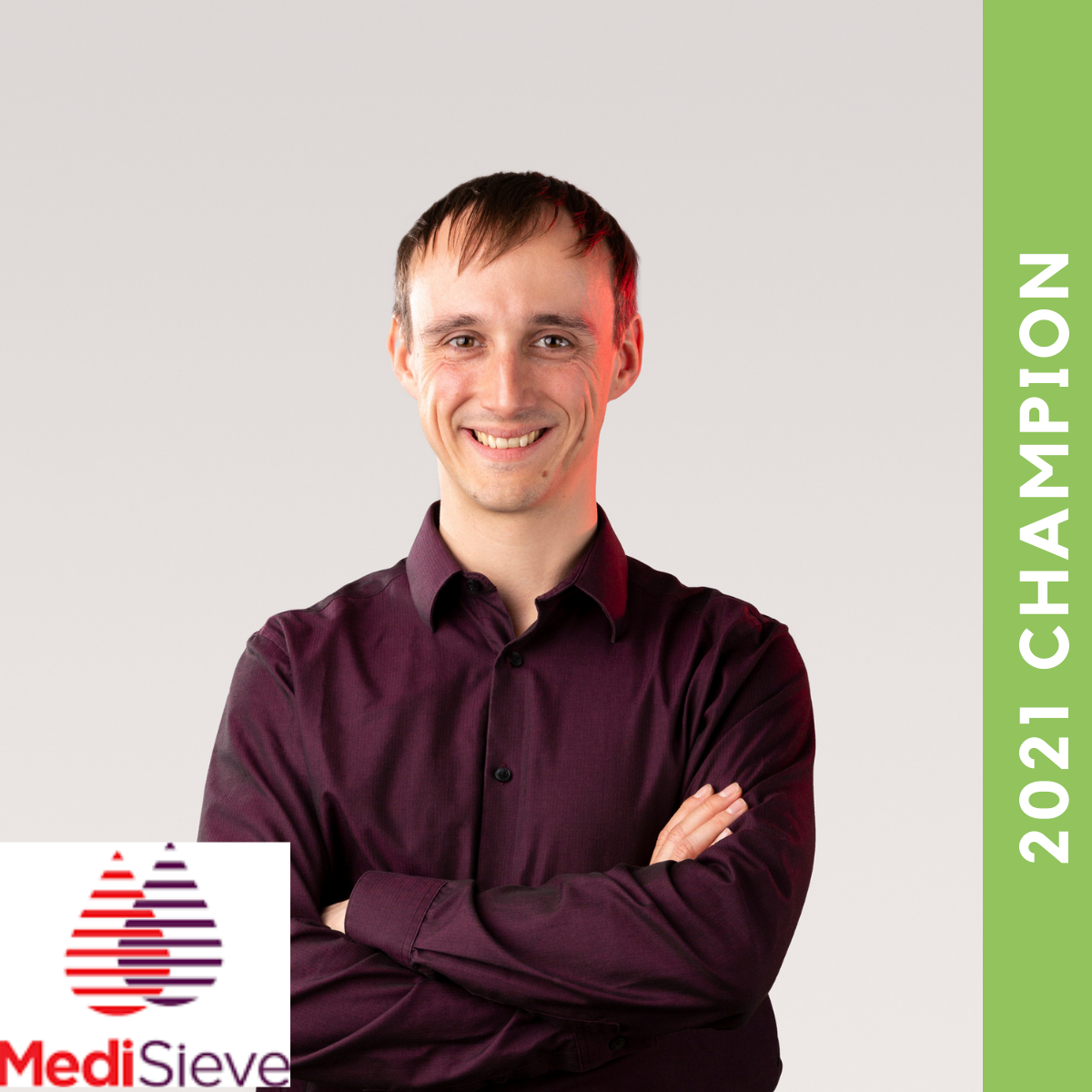 "We are delighted to have been chosen as the winners of Super Connect for Good 2021! It means a lot to have been chosen from amongst such high-quality companies. The whole competition has been a great experience. We've already had some really valuable "super connections" and look forward to more!"
Dr George Frodsham | Founder & CEO, 2021 OVERALL CHAMPION
How do super connections work?
Jemma Cooper
2023-05-17T12:28:47+01:00
Empact Ventures are global Super Connectors who open the right doors at the right time to help the right people and organisations achieve the right mutual outcomes. We act as super-connectors for tech startups and scale-ups to open the right doors to potential partners, clients and/or funders to address their challenges.
Our mission is to create an Empact by mobilising local to global networks to help people and organisations to address their challenges leading to an aggregate social and/or economic impact. We bring people and organisations in the private, public and third sectors based on mutual interest in a facilitated way to create new collaborative partnerships.
We welcome anyone anywhere to get involved in our initiatives, projects and ventures to help us help you address your challenges today and tomorrow through our Super Connect Me process which works as follows:
When you apply to one of our initiatives or register (and attend) our events you are required to register your business challenges (e.g. investment, marketing), collaborative outcomes of interest (e.g. pilots) and your innovation verticals.
Based on this, we will facilitate warm email introductions to potential partners, clients or funders from our global partner network of 90+ organisations where you broadly match their eligibility criteria for connection as we only super connect both sides based on mutual need
Our introductions are made up to 12 weeks after the initiative/event has taken and only to those that either apply to our competitions or attend events
In some cases (e.g. with investors), we may need to share your information (e.g. pitch deck) for the connection to decide if they wish to be super connected
We can also provide you with access (by email) to our 500+ past and present supporters, speakers and judges from our previous initiatives where they've opted-in to be super connected
There are also opportunities to connect with others in any of our virtual events through the Video Speed Networking and Digital Expo
For the Super Connect for Good competition, we provide all applicants with 5 super connections, all finalists with 7* super connections and all winners with 10 super connections* while any attendee that registers and joins the events
* This includes the 5 super connections for applying
To learn more about our approach read more in the 'Rise of the Super Connectors' piece in leading tech publication, Maddyness here